OK D, I had already planned a Boomerang for Ronnie RAAF. Finally called it started tonight.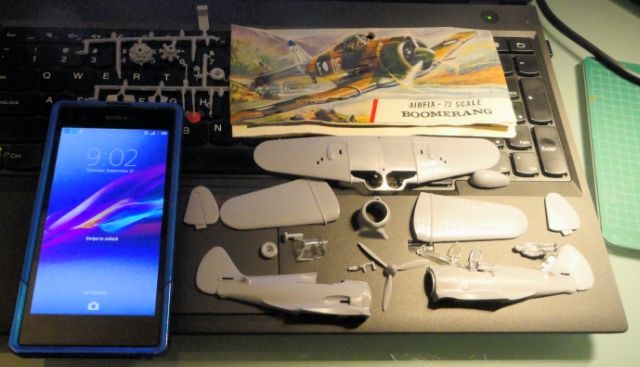 When you're on the road, is it by your own transport or public transit? I've been doing a series
Modeling on the Road
Since I'm flying, most of the fun stuff; knives, paints and solvents has to be packed in my checked baggage.