Thanks Mike. Hopefully it is a helpful thread. I have a couple of updates as well.
Bravo 6
US Heli Doorgunners w/M23 is a set of two very nice gunners w/the M23 doorgun system for a Huey. The set also includes PE boom mikes and PE for the guns.
They also offer the M23 Doorguns as a separate set.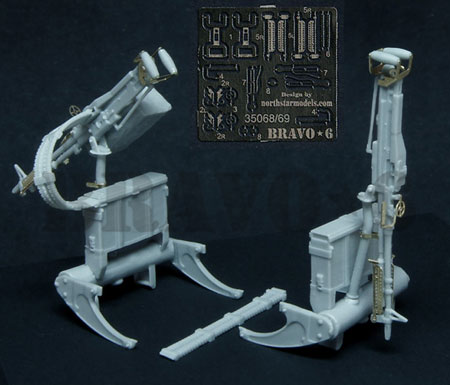 Reedoak
This is a new company out of France offering 3-D printed figures. The level of detail is awesome. They are staring with modern US helicopter crewmen and some USN Carrier Deck Crewmen to go with the Academy MH-60S. You can find them at their website
here
. They have a bunch more planned, so keep an eye on them.
US Army Helo Crewman
USN Carrier Deck Crewmen