The AMPS Great White North Show is less than two weeks away! The show is taking place at the Ontario Regiment RCAC Tank Museum at Oshawa airport on May 29-30, 2015. It's looking like it's going to be a great show, but we need your help to make it happen. In particular, we need lots of people to pitch in with judging. For your convenience, we've added a form on our site where you can sign up for judging sessions:
http://www.ampsgreatwhitenorth.com/registration/JudgingSignup.aspx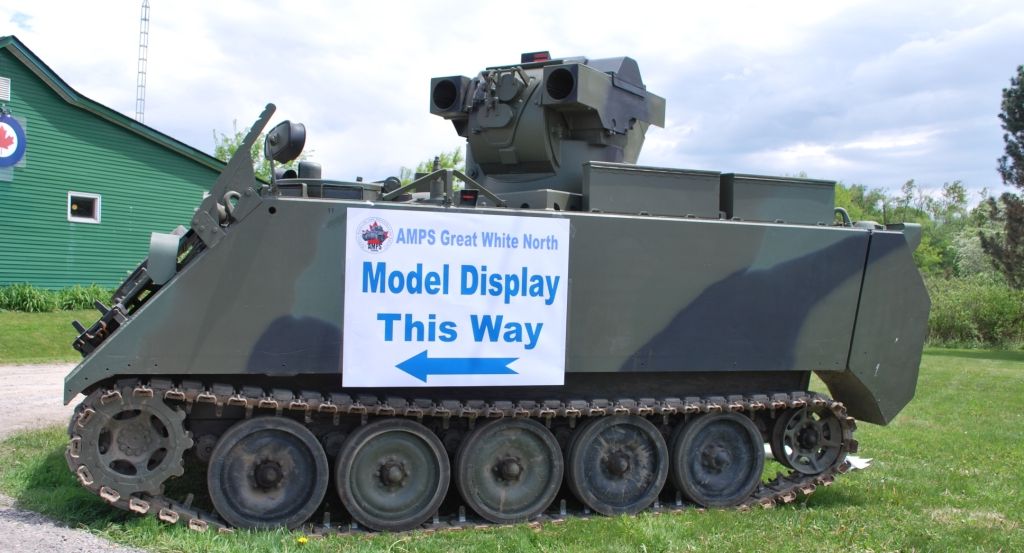 If you do two judging shifts, you'll get a spiffy AMPS – Great White North t-shirt that will make you the envy of your armour modelling friends!
We can also use your help by preregistering if you intend to enter models in the show; preregistration helps both you (it will be quicker to get your models entered) and us (it helps us anticipate how many models are going to be at the show, how many judges we're going to need, etc.). You can preregister your models online (under the "register" tab) and find out more details about the show at the show's site:
http://www.ampsgreatwhitenorth.com/.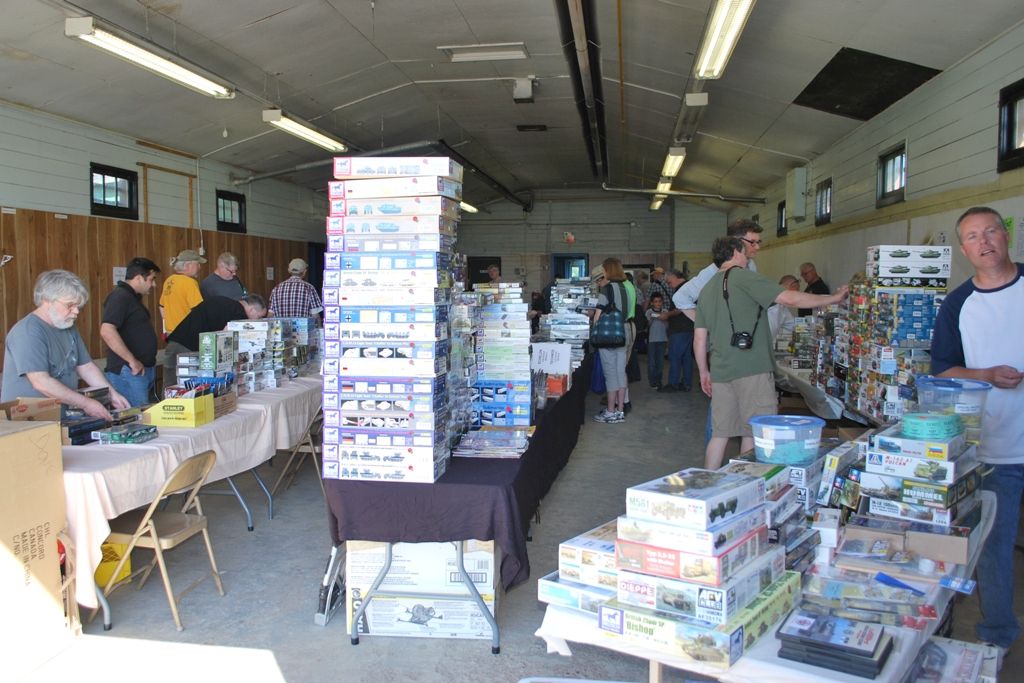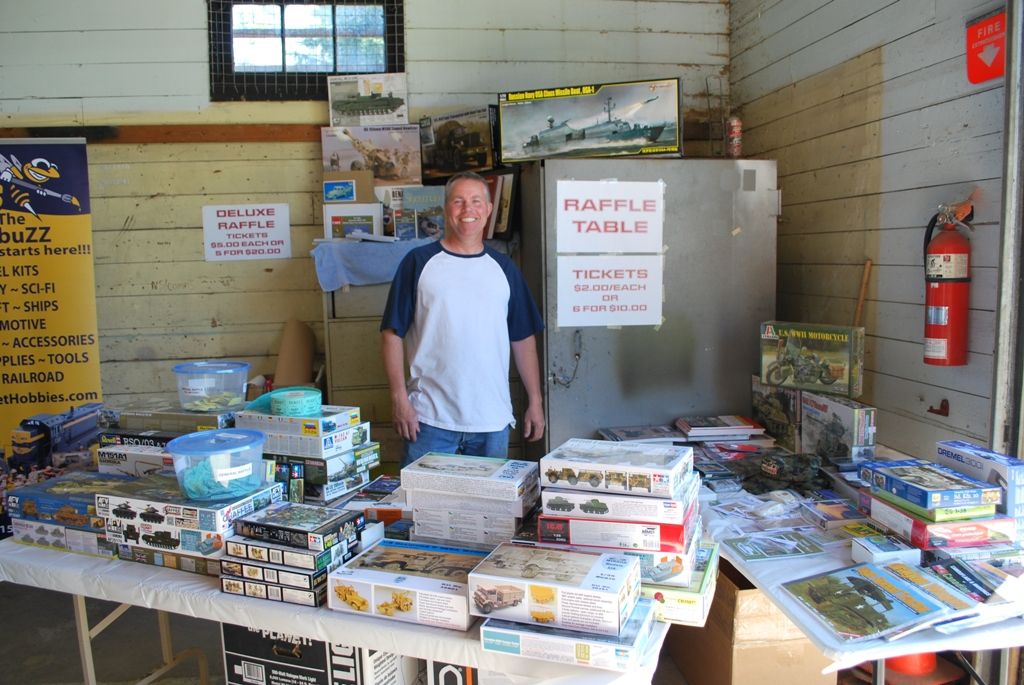 Aside from 45 vending tables and a really, really nice raffle table, the museum is holding its "Tank Day" that weekend, so there will be plenty of real tanks and other armoured vehicles out and about (including, but not limited to, a couple of M4A2E8 Shermans, an M3A1 Stuart, an M24 Chaffee, an M60A3, a T-54, and an M551 Sheridan, along with a BMP-1, many M113 variants – like the TUA – and examples of all versions of the AVGP family), as well as the Ferret Club's drive-in show and swap meet, re-enactors camped on-site, and more.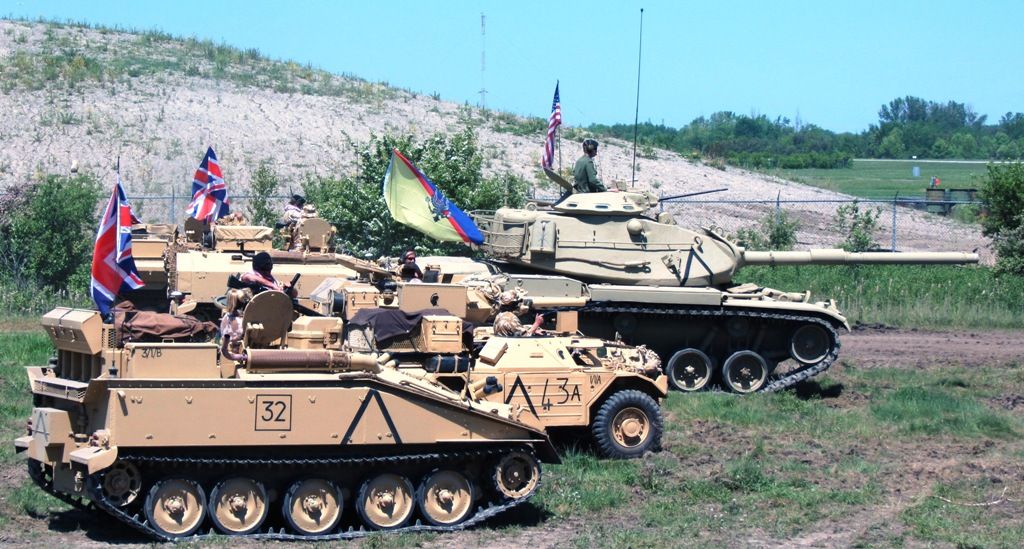 If you come out on Friday, May 29, aside from being able to enter your models early and participate in judging, you will have the opportunity to get up close to and inside many of the vehicles on display. For a $5 donation to the museum, you can have interior and exterior access to the museum's vehicles from noon until 5:00PM, so you can photograph to your heart's content, free from the crowds.
Additionally, the vending area will be open for business from 3:00-5:00PM on Friday afternoon for early shopping. Also, we're going to have the AMPS – Great White North mixer on Friday night; details on this and all other aspects of the show can be found on the AMPS – Great White North website:
http://www.ampsgreatwhitenorth.com/
I hope to see many of you in Oshawa! You'll have a blast.
Cheers,
Scott Taylor
AMPS Great White North Planning Committee