Werner's Wings is about to release a new set of decals for USAF MH/HH-60G Pave Hawks in multiple scales. Here is a preview of what they will cover and how they will look.
"They will be available in 1/35th, 1/48th. They will also be available in 1/72+1/144th scale on a combined sheet. The cheat sheet says three mustaches for aircraft that we identified, but we give you six additional mustaches so you can make your own or one that you liked on 'Combat Rescue'.
Floyd Werner"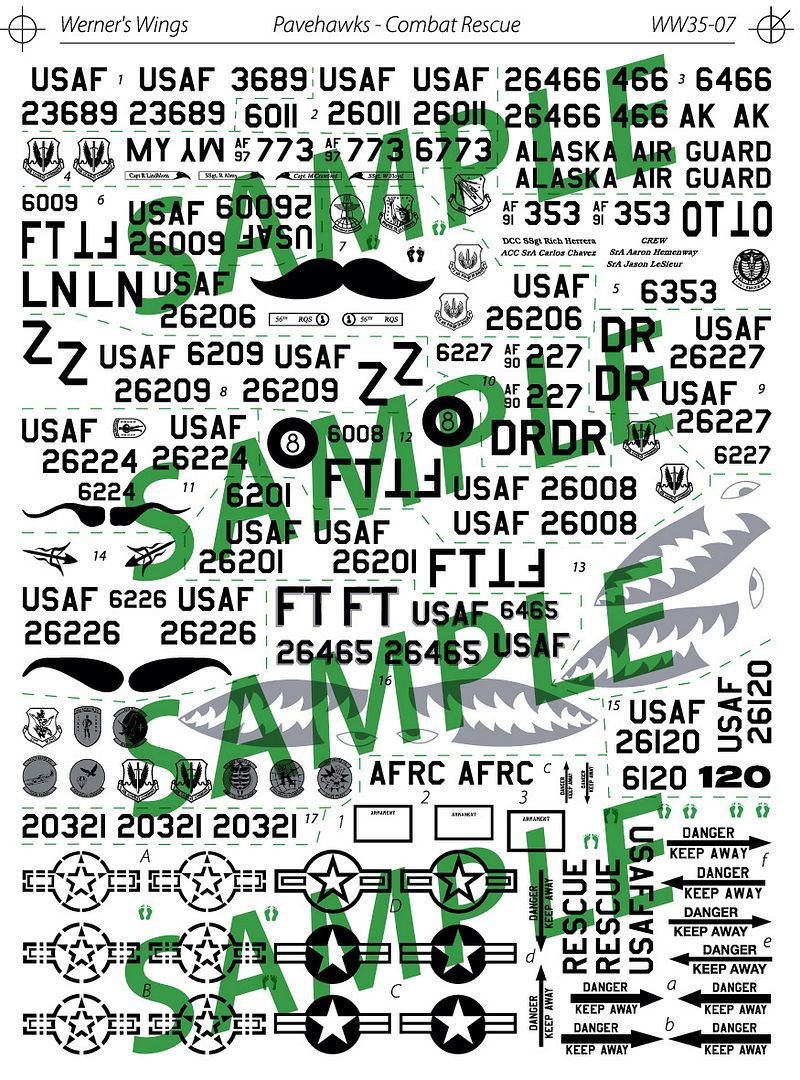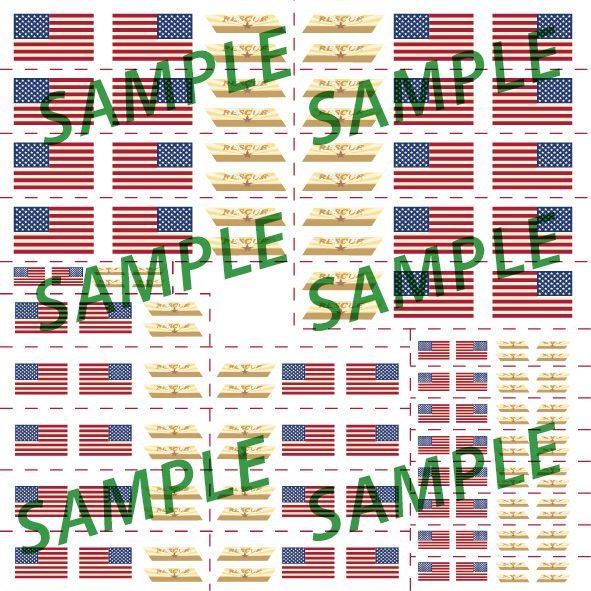 Also in the works are a set of skis to add to Alaska-based helos. The skis will be available in 1/35 and 1/48 scales.
Both should be available in time to stick in your Christmas stockings.