Hey Gang,
I meant to post this here yesterday, instead it was post in the Modeling in Gen. forums. Doh!
This bad boy came in the mail yesterday via Jim. Thanks Jim!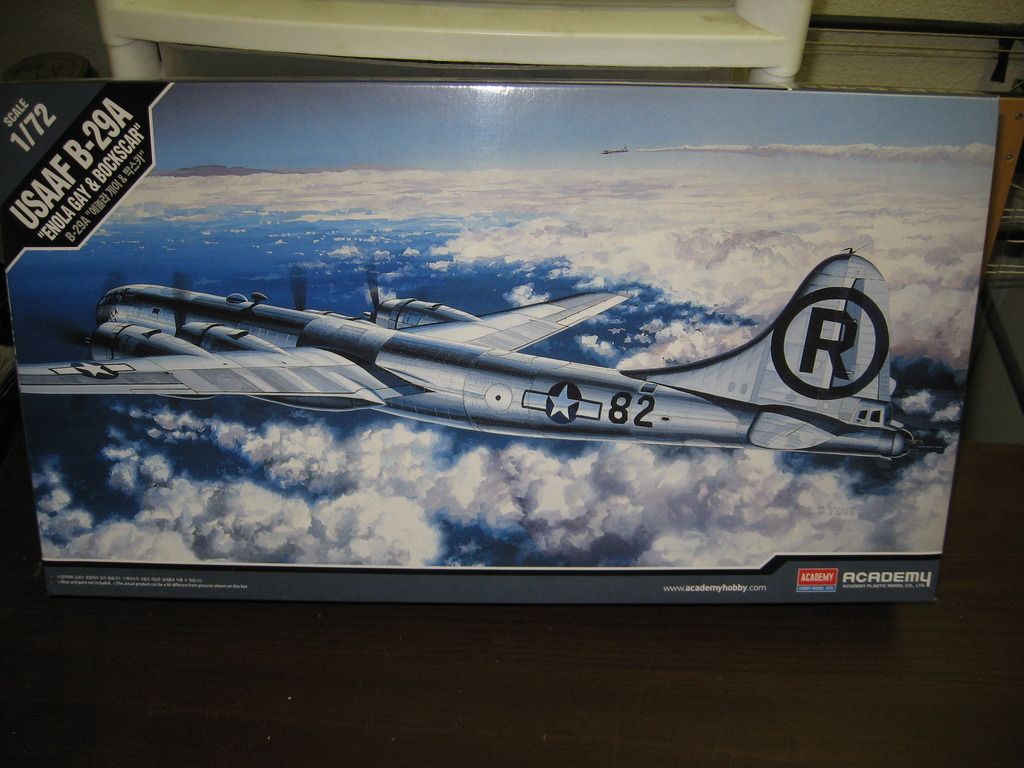 The plan: Doing history research today, build starting tomorrow. This will be nothing like Gary's 1/48th build as far as interior details goes, my eyes can't handle it.
I'm going to attempt to foil cover or plate the aircraft, which is something total new to me. I'll run some test to see if it's possible on the parts not needed for the build.
I'll be building "Bockscar", the second and last bomber to drop the Atom bomb on Japan, Aug. 9, 1945.
The Academy kit is 1/72nd scale and has parts for 4 different aircraft, The Enola Gay, Bockscar, KB-29 Tanker, and B-50. However, for the B-50 you'll have to get aftermarket or donor gun turrets since this Academy kit doesn't have them. I'll cover this when I get going on the build with sprue photos.
Stay tuned...........
See ya in the funnies...........