@(tinbanger) Richard,
Nice progress on your bird and I like what you did with the interior that you showed earlier.
We'll know its there but I wonder how much one might see through the windows?
-----------------------------------------------------------------------------
In my case I managed to squeeze in one more sinker weight in the nose, give all the weights one last coating of glue and finally had the nerve to seal up the forward fuselage.
Front of the intakes are attached as is the intake manifold assembly, cockpit and engine exhaust. Ive also installed the forward landing gear bay and cannon cover plate.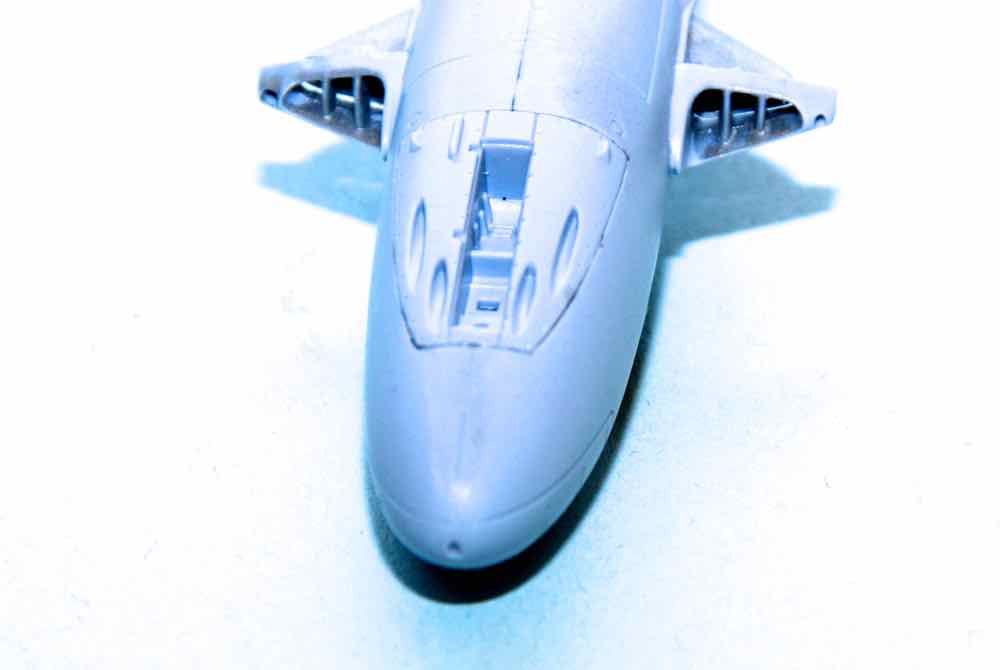 You may notice in the image above and the next image that I spent some time smoothing out the seams in the nose section.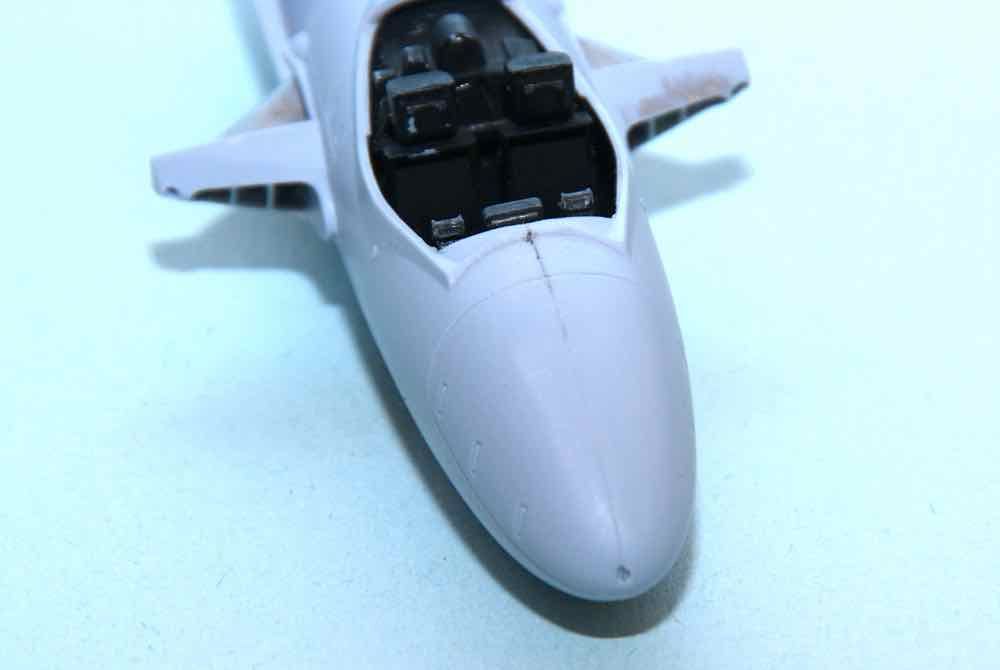 If you notice the seam it's actually a bit of staining from when I sprayed the cockpit interior with flat black. If one runs the end of a pin or strider lightly across the seam it feels totally smooth.
The final image shows the fuselage assembly from the rear and work done on the upper seam lines.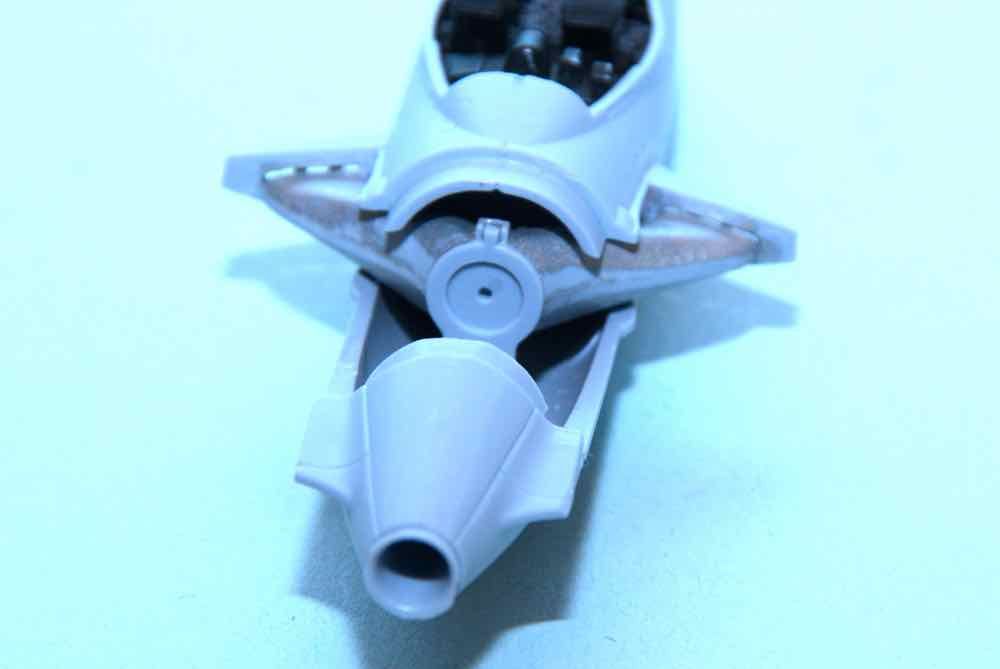 Cheers,
Jan