As Whitesnake sang a few years ago, 'here I go again'
This is my last try, now I used telephone wiring and this is the result. So let me know how it looks now.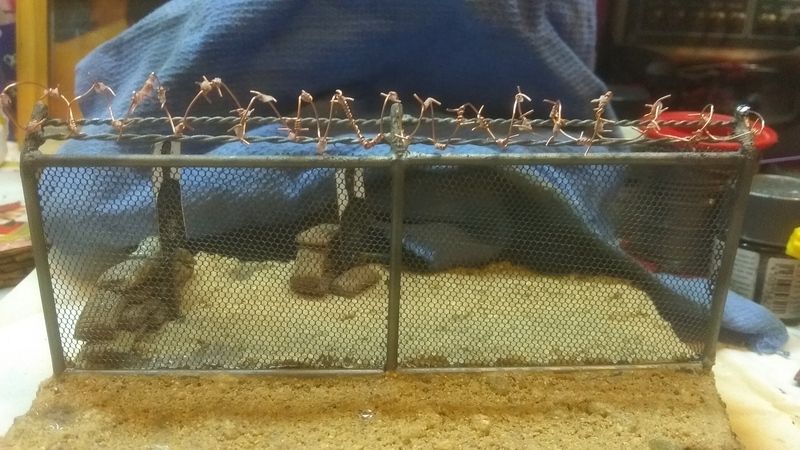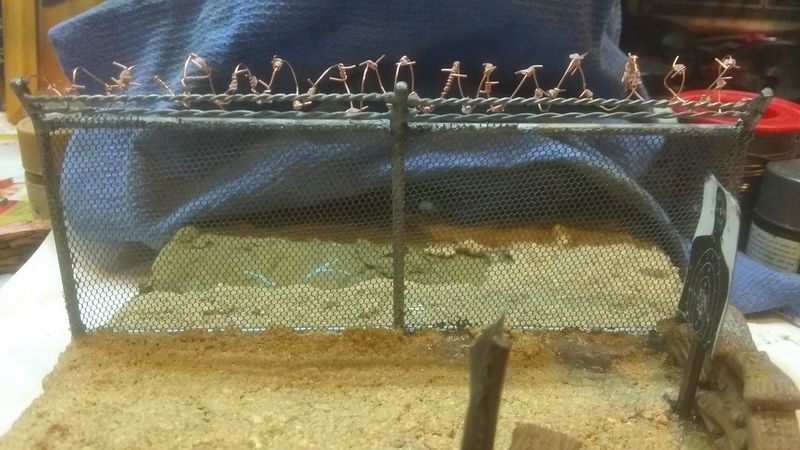 Ryan, I was not sure about the barbed wire in front of the targets, but with your thoughts, it's enough for me. You're right about shreding clothes.
MakiWawa, please forgive me in advance